Edition No.22
This edition was issued on 24 January 2022
Welcome
In the Personal Injury Commission Special Covid-19 Edition issued on 11 January 2022, I announced an interim pause of in-person medical assessments for all of January 2022. I advised that we would review the situation in late January. This edition provides an update on our response and a progress report on the Commission's office renovations and what this means for the resumption of in-person hearings. It also includes details regarding the Commission's Division Head, Workers Compensation and related delegations.

I will be in touch with another edition of Personal Injury Commission News soon.

I hope you have an enjoyable Australia Day on Wednesday.

Regards,

Judge Gerard Phillips
President
---
Interim Pause of In-Person Medical Assessments Extended to 18 February
In early January I announced an interim pause of in-person medical assessments for the month of January in order to keep everyone safe and enable the Commission to take stock and determine what we could proactively do to resume in-person assessments safely.

The pause has given us time to obtain feedback from our Medical Assessor panel and begin devising a path to the safe recommencement of in-person medical assessments. The advice I have received is that recommencement is largely dependent upon the availability of Rapid Antigen Test (RAT) kits to assess the COVID-19 status of claimants and workers, coupled with a number of other control measures.

With this in mind, the Commission is attempting to source a quantity of RAT kits from the NSW Government. I do not expect them to be available and with the Medical Assessors until mid-February and as a consequence I will extend the pause of in-person medical assessments until 18 February 2022. This will allow us time to source the kits and supply them to our Medical Assessors.

Some existing appointments that are already scheduled prior to 18 February may be able to proceed if the Medical Assessor is able to provide and administer a RAT and advises the Commission at least a week in advance of the assessment. Parties cannot provide their own test. These appointments will be managed on a case-by-case basis.

The Commission is also revising our protocols for in-person medical assessments and will publish them soon. Individual medical practices will also have their own protocols to deal with infection control and all claimants and workers will be expected to comply with the individual practices' requirements over and above any protocols published by the Commission.

The pause on in-person assessments for any claimant or worker who is not vaccinated, which for this purpose means that they have not had their two initial doses of the vaccine, will continue for the time being. We will keep this situation under review. We can however offer a videoconference to people in this situation so please encourage them to consider this. If you wish to advance a matter in this way please let the Commission know so that we can facilitate this process.

With this in mind, I encourage claimants and workers wishing to have their in-person assessment to get vaccinated. I would also encourage those who are vaccinated to obtain their booster shot as soon as they can as this provides the best protection against Omicron infection.

I understand the difficulties that the pandemic has presented to our community, particularly the injured people that the Commission serves. If any claimant or worker in the current circumstances would prefer not to attend an in-person assessment at this time we will respect that wish. That examination will be held in abeyance until the person either indicates a preparedness to attend an in-person examination or consents to a videoconference assessment.
If a claimant or worker does not wish to proceed with a scheduled in-person assessment please advise us as soon as possible so that we can reallocate the appointment. The Commission has a COVID-19 backlog we are working through and we want to make use of as many appointments as possible.

Needless to say we will keep our settings and position in relation to in-person medical assessments under constant review. One thing that the pandemic has shown us is that various plans and control measures can have a relatively short shelf life depending on prevailing circumstances. This is the approach that we will take for now but I expect that this will change as circumstances change.

Medical assessments which have been scheduled to take place virtually of course remain unaffected by these decisions. They will continue to proceed as scheduled.

You can access details of the Commission's current COVID-19 response on the website at any time.
---
1 Oxford Street Renovation
The renovation of the Commission's 1 Oxford Street premises is in full swing. The builders have made great progress and current indications are that the first floor will be ready for use by March, with the balance of floors being completed in April. These timings of course may be impacted by ongoing resource and supply chain challenges caused by the pandemic.

It is our intention to resume in-person hearing once the renovation is complete and it is safe to do so. We intend to only open the larger hearing rooms initially and will continue undertaking our hearing work through a combination of in-person and virtual hearings.

This is exciting news for the Commission and pandemic-willing we look forward to welcoming all of the Commission's users back to in-person operations when circumstances permit.
---
Division Head, Workers Compensation Division
As was announced last year, Rod Parsons, the Commission's Division Head Workers Compensation will be retiring in early March after 42 years of public service.

Rod will take some well-earned leave from tomorrow and his replacement Glenn Capel will be filling in until he commences full-time in the Division Head role when Rod retires.

I will be publishing the revised delegations to reflect Glenn filling in on the Commission's website shortly.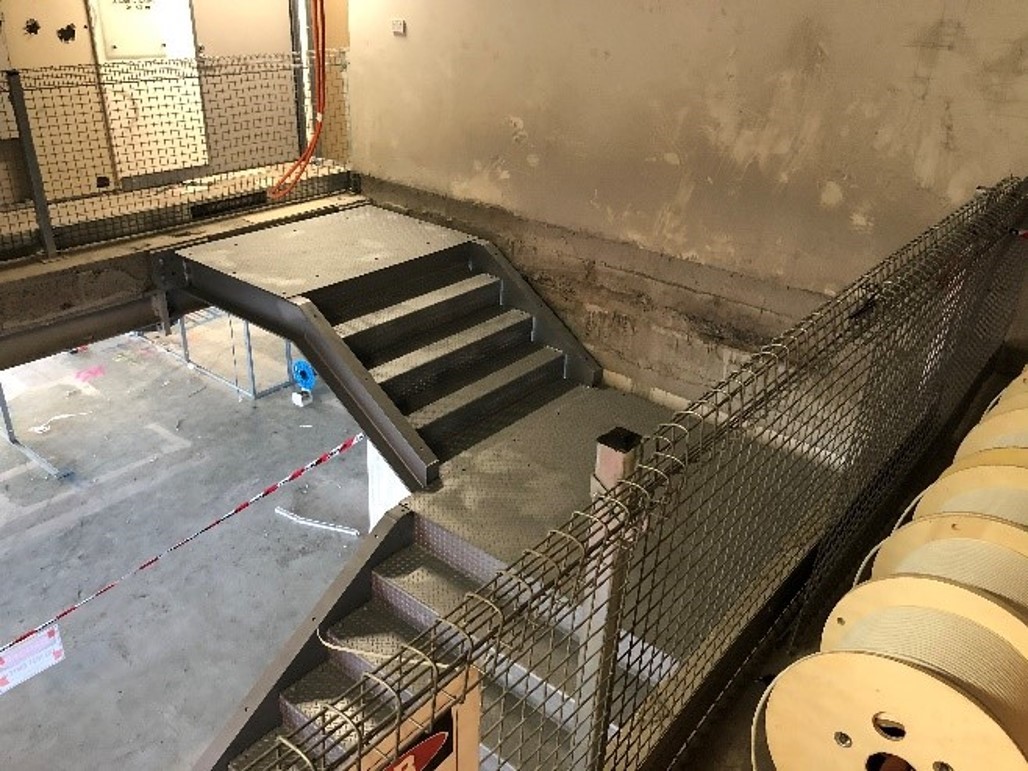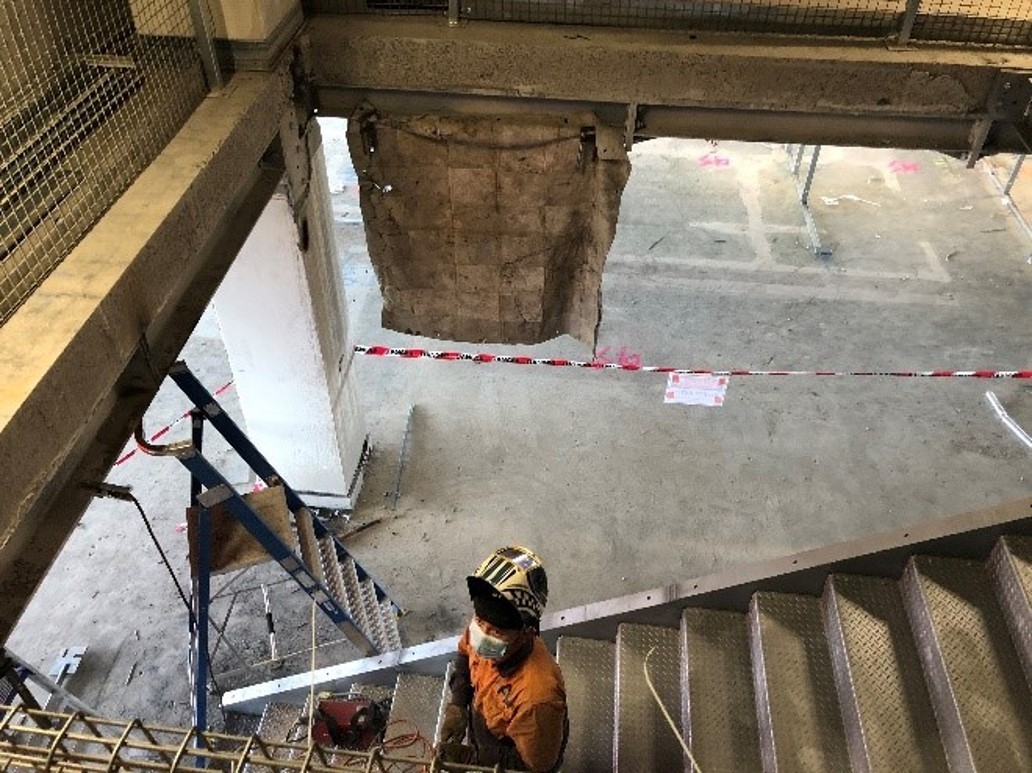 Building works underway on levels 20 and 21
---
Have a question about the Personal Injury Commission?
If you have a question you would like to ask about the Commission, please email us at communications@pi.nsw.gov.au
Subscribe to Personal Injury Commission News here
Subscribeif you have not received this newsletter directly from the Commission and would like to receive future editions.