Edition No.42
This edition was issued on 2 February 2023
Welcome
Welcome to the first edition of the Personal Injury Commission News for 2023.
I hope you all enjoyed the festive break and are feeling refreshed for the year ahead.
This edition focuses on the appointment of six new Sessional Members in the Workers Compensation Division, updated Procedural Directions relating to the Motor Accident Injuries Act 2017 amendments and workers compensation death claims, as well as a brief note on our COVID-19 controls.
I will be in touch with another edition of Personal Injury Commission News soon.
Regards,
Judge Gerard Phillips
President
---
Appointment of new Sessional Members in the Workers Compensation Division
I am pleased to advise that the Attorney General has approved the appointment of six Sessional Members in the Workers Compensation Division for a five year period until 2028.
They are as follows:
Anne Gracie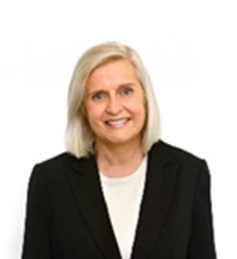 Anne is an experienced personal injury lawyer with over 35 years of experience specialising in workers compensation cases. Anne enjoyed over 30 years' experience at the personal injury law firm Masselos & Co and has specialised in areas such as motor vehicle accidents, workplace, and public liability claims.
Michael Moore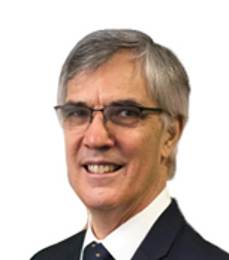 Michael is a recognised legal practitioner with over four decades of experience. He worked as a personal injury lawyer from 1979 to 2019 in several practices and became a partner and director at Goldbergs where he specialised in litigation. While at Goldbergs he presented several papers on aspects of workers compensation law.
The Honorable Lea Drake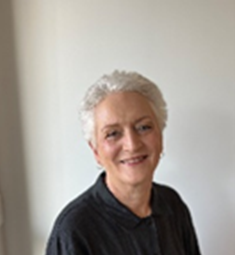 The Hon Lea Drake recently concluded a five year appointment as the inaugural Commissioner of the Law Enforcement Conduct Commission. Immediately preceding that she was a Presidential member of the Fair Work Commission for 23 years with the rank, status, and precedence of a Justice of the Federal Court.
Stephen Churches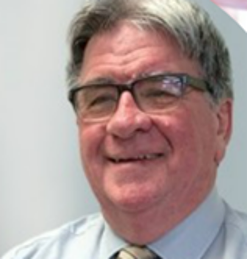 Stephen is currently Special Counsel at Turner Freeman Lawyers. Admitted to the Bar in 1985, he spent three years as a solicitor at the Director of Public Prosecutions. He then worked exclusively in personal injury litigation, with a 28-year tenure as principal at Armstrongs Solicitors on the Central Coast where he was employed as a Special Counsel, predominantly in personal injury work. Stephen has been an accredited specialist in personal injury law since 1994.
Diana Benk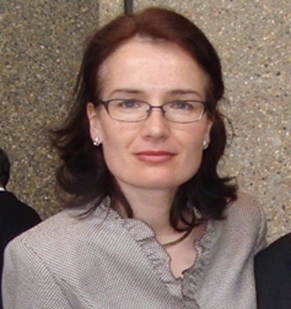 Diana holds qualifications in law, management and alternate dispute resolution. Since being admitted as a solicitor and then an accredited specialist in mediation, she has worked extensively in civil and commercial litigation in private, corporate and government practices. Over the past decade, she held various appointments in federal tribunals as a Member/Senior Member and maintains an interest in dispute resolution and advanced case management practices.
John Turner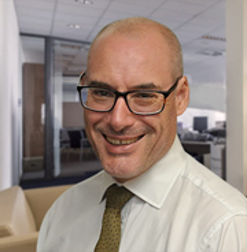 John is an Accredited Specialist in personal injury law who has practiced in workers compensation law for over 25 years and specialised in advising on statutory and common law claims. John has a comprehensive understanding of all aspects of workers compensation legislation, policy and case law, with extensive experience in providing both written and verbal advice and conducting litigation at the Personal Injury Commission and in the NSW Supreme and District Courts.
---
Motor Accident Injuries Act 2017 Amendments – Updated Procedural Directions
The Motor Accident Injuries Act 2017 (MAI Act) was amended late last year. As discussed in PIC News Edition 40, some of these amendments commenced operation on 28 November 2022 and some will commence operation on 1 April 2023.
Of those amendments effective from 28 November 2022, the most relevant to the Commission include:
the removal of the requirement for an internal review by the insurer in whole person impairment disputes (s 7.19 of the MAI Act);
the removal of the time limits in relation to making a claim for damages on the insurer (s 6.14(1) of the MAI Act);
the removal of the time limits in relation to referring a claim for damages to the Commission (s 7.33 of the MAI Act); and
the removal of restrictions on when a claim can be settled (s 6.23(1) of the MAI Act).
As a result of the above amendments, the following Procedural Directions have been updated:
---
COVID-19 Safety Measures for In-Person Dispute Resolution Events Under Review
The Commission remains committed to reviewing our COVID-19 safety settings and adjusting them as necessary as the pandemic situation evolves.
We are currently reviewing our COVID-19 safety settings for in-person dispute resolution events held on the Commission premises and will advise you should they change. For now, the current settings, as communicated in PIC News Edition 38 last year, remain in place.
---
Have a question about the Personal Injury Commission?
If you have a question you would like to ask about the Commission, please email us at communications@pi.nsw.gov.au
Subscribe to Personal Injury Commission News here
Subscribeif you have not received this newsletter directly from the Commission and would like to receive future editions.